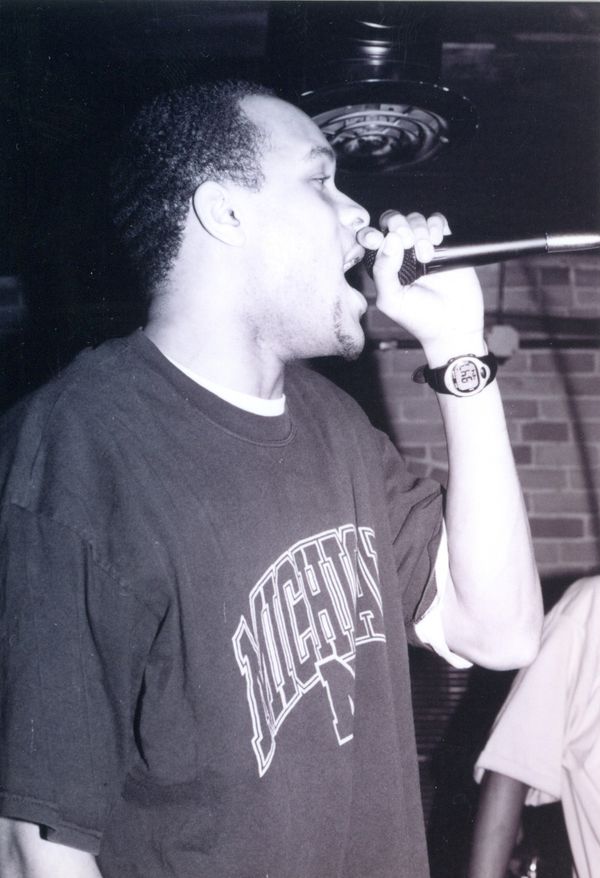 "Can you hear me?
Are you listening?
I am the voice
who fought silence
to make statements
a minority
That's how you rate greatness?
light-skin but still
looked at
as the strange tint
reminiscent of 
rapes, trades, ships
chains, whips
a witness to anguish
I am the voice 
who makes America
constantly rethink ways
to barricade me
so I set up the underground
for clear sound safety
I am the voice 
of a lyricist
friend
son
brother
athlete
black king
black queen
lost child
found soul
fa sho
even crack fiend
without me
there would be
no Hiphop
and rap game
stop taking advantage
of me
keep slipping
you can't stop me
you can only
keep listening
he's listening
she's listening
and now you're listening to
the declaration"
-14KT
Athletic Mic League "The Declaration"