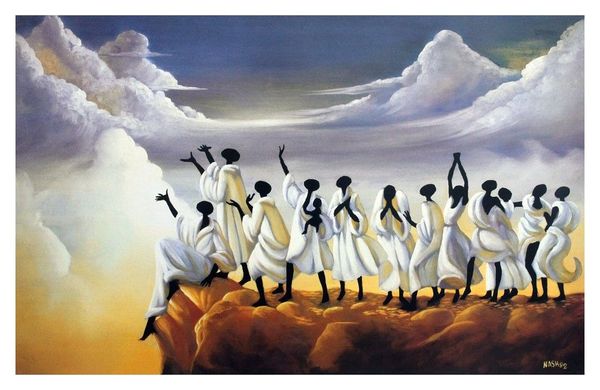 The Promised Land by Willie Nash
For whatsoever is born of God
overcometh the world
and this is the victory that overcometh the world
even our faith
I John 5:4

"Speaking of verse four
I speak of a verse
for those
known to translate
invisible faith into physical faith
for those
annually screaming
"We Shall Overcome"
a dream King
addressed
that many let
demons 
weave neatly
through the seams of
how can we say
Overcome
when nigga is overused?
how can we say
Overcome
when tithing is overdue?
how can we say
Overcome
when BET uncut overrules
and crime is over news
broadcast!
the system is right
we will never learn
with ignorance
equal to lawns
crosses were
being burned
vehemently
from innocent trees
guilty of lynching me
moving into the 21st century
KT stands up
while them
cats lie in front of
tv stands
mumbling"
-14KT
Athletic Mic League "Promised Land"