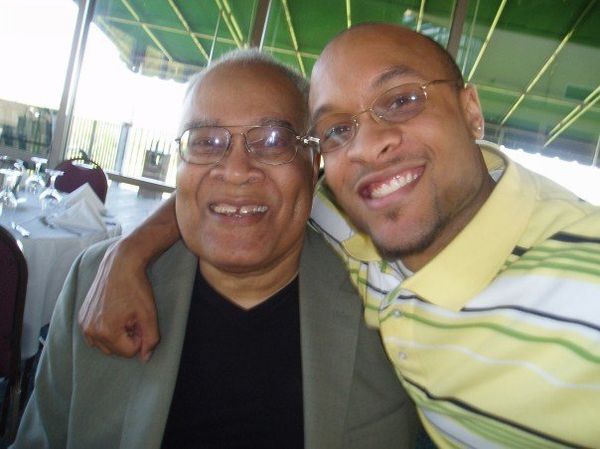 Happy Birthday dad. I wanna celebrate by telling ya'll a fun fact about my pops. He LOVED heavy basslines. The day I found out was when this song came out in 1993. My pops liked to buy a cassette single and play that mug in the car for like a straight YEAR. One song. So one quiet day, me and my dad were about to head somewhere, I think the barbershop. You know how sometimes you forget to turn the volume down on your radio when you get out your car so when you get back in, its blasting loud? We get in the car and imagine hearing "Whoomp there it is!" On full blast.
He tried to turn the volume down all quick and then he just told me, 
"I like the bass! You hear that bOOOm Boooomm Beenie?" I can still see hear how excited his voice was and how he was forming his lips when he said it.
I was crying laughing 😂
My cousin Eric, who used to work with my dad at his own engineering firm in downtown Detroit, he told me a story about how he went by my dad's office at work and walked in on him blasting "The Way You Move" by Outkast.
Although, I wish you were still here now, I know that you are watching over me and the family. I still experience times where I want to call you on my phone so I can tell you how things have been going and ask for advice cause ive been REALLY needing it since you passed. Late last night, I had a hard time, but I woke up today feeling so grateful to say that you were the greatest man I've ever known. Today I celebrate you and thank you for loving me and teaching me wisdom that has gotten me further than I thought I could go ever go in life.  

Happy birthday Twin ❤. I promise ima keep the basslines coming Dad. 
RIP Paul Tucker Jr. (June 15th, 1943 - Feb 4th, 2011)