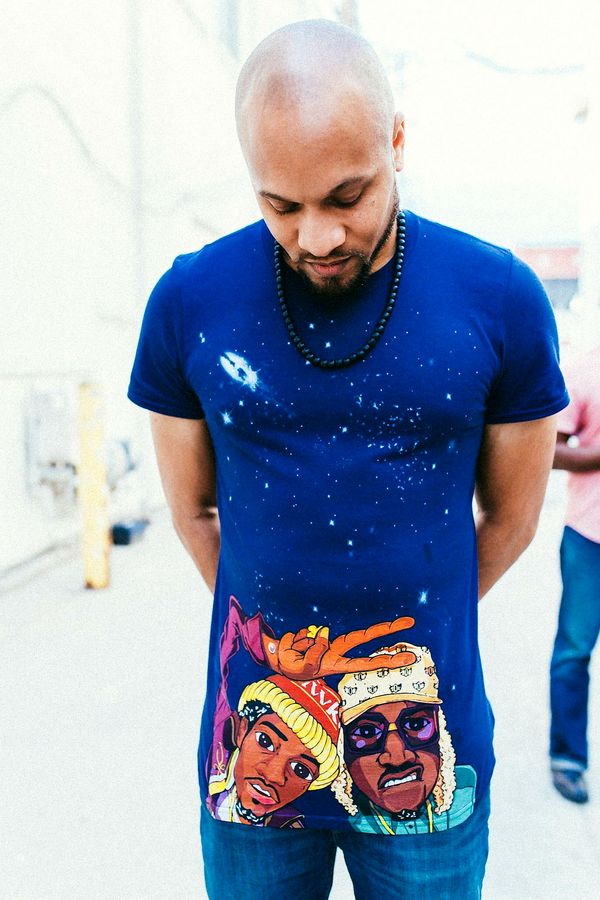 Photo : Trilogybeats
---
Ever since my older sister Kendrah brought the Southernplayalisticadillacmuzik album cassette tape in the house back in 94'. She told me it was dope and let me dub her cassette tape. I still have it today dubbed on a light blue and white cassette tape .
When my favorite album from them, ATLiens dropped, August 27th, 1996 - that changed life for me forever. Although they were from the south and I grew up far from them in Ypsilanti, Michigan, I felt a strong connection to Dre and Big Boi and the sound bed Organized Noize provided for them. In my ears, the beats were extra terrestrial and soulful. I loved how they played alot of live guitar and bass. I love playing bass so I gotta shout out Preston Crump, who played bass on many of my favorite songs on Outkast' sophomore album. The flows and lyrics were always on point. They were the only group where I kept asking myself "Damn, this is so dope, where can they possibly take it next??". 

On this day back on September 29th, 1998, these Two Dope Boyz released an album entitled Aquemini. That truly solidified them as my favorites. I was a freshman at HBCU Florida A&M University. My dormmate who played French Horn, was trying out for the incomparable FAMU Marching 100 band (he got in too!). To be attending a black college, around the thrill of college rivalries amongst marching bands and sports, hearing "SpottieOttiedopalicous" blasting out of everyone's college dorm room window while I walked to class will be classic moments that I'll never forget.
I try to carry on the spirit of Outkast when creating by hoping to make the listener always wonder where I might take my sound next. In 2019, after a few years of experimenting, I created and released my first jazz- influenced album entitled, Iamabeenie: For My Sanity. While recording songs for the album, I was inspired to do my own rendition paying homage to one of my favorite songs off Outkast's ATLiens album, "Mainstream".
Forever love to the ATLiens Big Boi and Andre 3000 who's probably out somewhere walking around playing the flute.