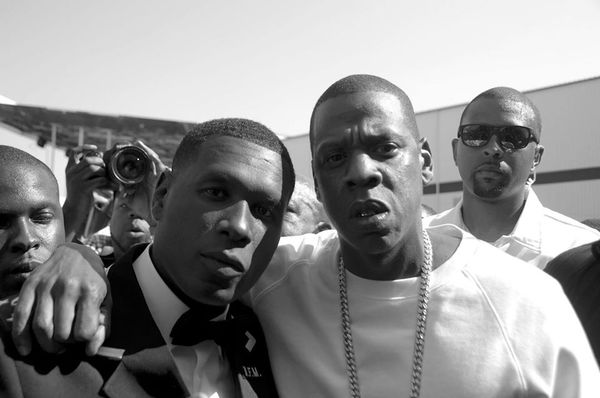 (Jay Electronica, Jay-Z 2014)
[released December 1, 2008] 
2007-08'
One of my favorite most random collaborations in my career to date. I remember I first heard about Jay Electronica through MySpace. Many knew his name from dating Erykah Badu at the time, but true heads also knew him for his work on the release of his debut mixtape, Act I: Eternal Sunshine (The Pledge) in 2007. I loved the movie Eternal Sunshine of a Spotless Mind and as a creative, I thought it was very interesting how he incorporated Jon Brion's movie soundtrack into the mixtape. Not to mention, Jay Elect was an incredible lyricist. Any fan of the true art of rhyming probably felt the same way as me when they heard him.
I can't remember exactly how I met Jay Electronica. I guess that's fitting knowing how mysterious he moved back then and still does. Somehow, we got connected through AIM (AOL Instant Messenger). RANDOMLY one day, he sent me a message and told me about how he was always visiting Detroit and how much love he had for the D. At that time, he told me that every time he would go to the studio, someone there would mention my name or play a record that I produced for them. Jay Elect mentioned my brothers Denaun Porter and Guilty Simpson as two of those cats. I was honored to hear that.
"Yo, everybody keeps bringing your name up around me so, I felt left out, haha. That must mean we gotta work. Send me some beats!"
He left me with a Blackberry number as well. Late one night, maybe 4-5 am, I was working on some music and had my AOL messenger contacts open.
*AOL/AIM Door Open Sound*
It was Jay Electronica. I knew I only had a short window of time, so I immediately put together a folder of a few beats and uploaded it to our AOL chat. A few seconds later, I saw that he started to download the folder. Yes. He didn't send any response, just downloaded the folder and quickly got offline. After that I never heard back from Jay.
I remember returning home to Michigan from being on the road touring. I was 20 minutes away from getting dropped off at the crib when my phone started blowing up with texts. 
"Yoooooo good ish on that Jay Electronica joint!" 
I had NO idea what happened.
When I got home, I tried to contact Jay Electronica to see what was going on.
I decided to try to text him and he actually hit me right back and just said "Ayo! The joint was fire, I had to pull the trigger - Abracadabra!!" 
The joint was called "Swagger Jackson's Revenge" and I was hype when I heard it.
Huge shout out to Mike Chav who also laid guitar on the joint and the brotha FWMJ (Rappers I Know) who originally released it on the FWMJ & Jay Electronica presents Scratches & Demo Tape Volume I.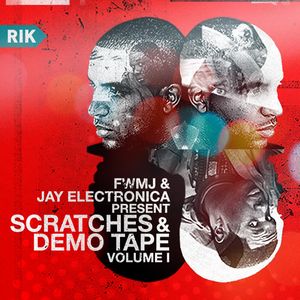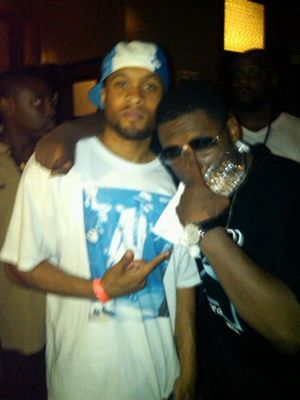 This picture was from a performance he had in 2010 at St. Andrews Hall in Detroit. I wore my Michael Jackson "Smooth Criminal" t-shirt that I made the year before. It was a nod to the "King of Pop" Michael Jackson who had passed away, who Jay Electronica crowned as Swagger Jackson. It was also for the record Jay Elect and I created together.
This photo was the first time we actually met each other in person.
Crazy right??