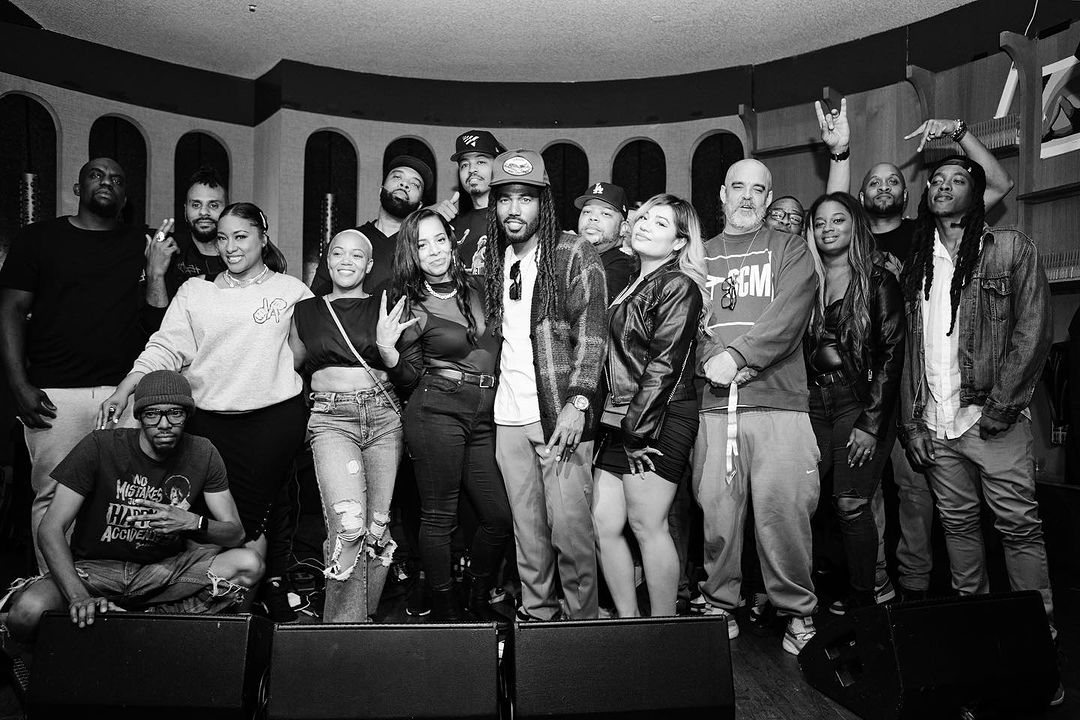 Photo : Kris Perry
The Beats & Legacy show in Los Angeles was amazing! 
I had a great time. We gotta do it again!
Shout out to my man Thurz and Wyanna who hosted and kept the vibes going.
Shouts to my brother VibesbyTy and Joslynn for putting the show together!
The night was a celebration of Hip-Hop from the 80's up to the present.
The Producers - Cobaine Ivory, Mell Beats, Seige Monstracity, Sndtrk, Dk The Punisher, and myself all had to flip 3 songs total. One from each decade - 80s, 90s, and 00s.
I had to flip these classics that night :
EPMD "You're A Customer"
A Tribe Called Quest "God Lives Through"
Slum Village "Intro" (off Fantastic Vol.2)
Listen/Free Download : 14KT - Beats & Legacy 14KT Hip-Hop Flips
Let me know what you think!
Shout out to everyone who came out, danced, and vibed with us!
Shout out to Kris Perry to took all the photos!