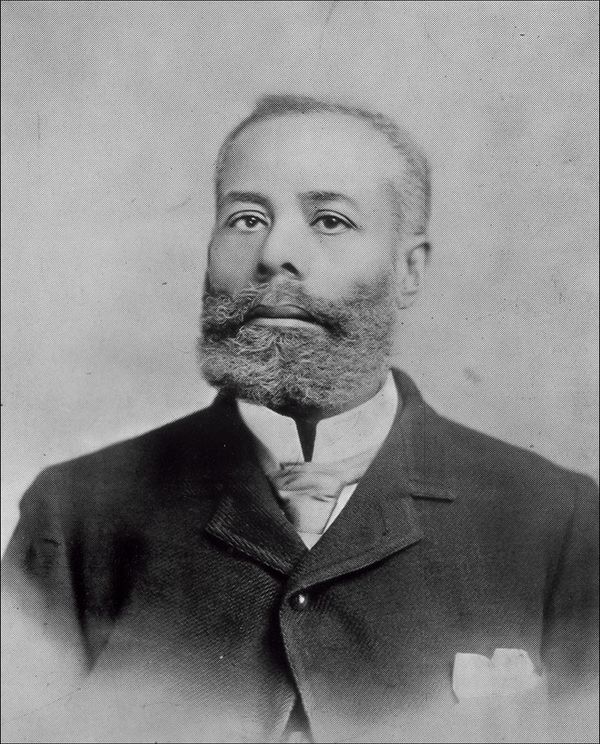 Elijah McCoy is one my favorite inventors. He was an inventor most famous for patenting an automatic lubricator for train engines also known as the "Oil Drip Cup" in 1872. As a kid, Elijah's story first connected with me when I heard the phrase "The Real McCoy" in middle school during Black History Month. McCoy was an African American inventor and mechanical engineer. My father was a civil engineer and from watching him, I developed a deep respect and admiration for the mind of an engineer. Elijah McCoy inspired me even more learning that he made his name in my birthplace and hometown of Ypsilanti, Michigan.
 
Elijah McCoy was born in Canada in 1843.
He came to Ypsilanti when he was 7 years old.
His parents were slaves who had escaped from Kentucky, finding freedom in Canada, before eventually settling in Ypsilanti, Michigan. Elijah's father George McCoy, was a businessman who had a successful cigar-making business. George also served as a conductor on the Underground Railroad, smuggling escaped slaves into Detroit, so they could cross the river to Canada. Young Elijah graduated from high school in Ypsilanti. He wanted to be an engineer, but universities did not offer education in engineering to blacks in the United States. Upon the advice of a friend, his father decided to send him to Scotland. There he spent years 1859 to 1864 studying mechanical engineering in Scotland. There he became a master expert in lubricants.
 
When Elijah returned to Ypsilanti, Michigan he had trouble finding work due to racial discrimination. That limited his opportunities as a professional engineer. He was forced to find employment as a fireman for Michigan Central Railroad, which was considered a horrible job back then. As part of his duties, he had to oil the engine of the train, which had to make frequent stops for this reason. McCoy wanted to end the delays caused by frequent oil stops. In his father's barn, he would experiment with ideas. One day at his machine workshop in Ypsilanti, he developed an automatic  lubricating cup that continuously fed oil to steam engines. Railroad company engineers knew how important his invention was that many tried to copy and reproduce it. However, for assurance of quality and not buying a knock off, it is believed this was the origin of the term "the Real McCoy" because engineers would ask if it was "the real McCoy," when buying lubricator cups for trains. 
In Ypsilanti, just east of the library on Michigan Avenue is the Michigan Historic Marker honoring the memory of African-American inventor Elijah McCoy. He held some 50 patents (including a patent on the lawn sprinkler, rubber heels for shoes, and the folding ironing table!). McCoy even opened his own Elijah McCoy Manufacturing Company selling his own inventions.
He is also a huge inspiration behind the track "Ypsilectric[Locomote]" off my Elelator album.  
This derived from being on my Aux 88, Tangerine Dream, and Italo Disco music phase at the time. I also wanted to include flavor from my city, Ypsilanti. When I thought of Ypsi, I thought of the inventor Elijah McCoy, who is the reason for the phrase "The Real McCoy". I wanted to make something that sounded electronically locomotive like a train. Depot Town sounds.