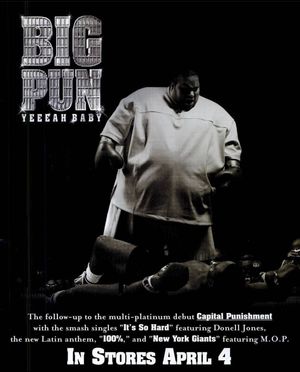 This happened around December 1999'  and Jan 2000'.
I was living in Jersey City, NJ with a few of my AML members at the time.
My brother Tres Styles was always hustling and hitting up networking events out in New York at the time.
This story actually stems from another crazy story that involved Tres Styles running into Warren G. Somehow from that meeting, Tres, myself, and the AML crew got invited to a Sprite Commercial Party. Sprite has a long history of making commercials collaborating with Hip Hop artists. I remember one in the 80's with Kurtis Blow and all throughout the 90's featuring artists like Pete Rock and CL Smooth, Heavy D, KRS One & MC Shan, and Nas & AZ. This party was for a commercial featuring Mos Def, Pharaoh Monche, and Beanie Sigel. What's so crazy is the beat used in the commercial was the J Dilla record he did for Royce 5'9 called "Let's Grow".  
Tres was on his networking hustle that night and met D Nice, Mos Def, Beanie Sigel, Eve and Stevie J, and a producer named Young Lord. Tres and I also had a very interesting quick convo with Dame Dash. Quick. 
So one day, Tres came back to our apartment and was like "Yo, I met this producer cat at the party and his name is Young Lord.  He's seems real cool. He invited me to come through his studio soon, ya'll wanna go?" We weren't too familiar with Young Lord at the time, but we found out he was the new talent who was a part of Puff Daddy's production team called The Hitmen. I think it was Tres, myself, and Vaughan T who went to the studio that night (?). 

So we took the Path Train to Manhattan. Come to find out we were headed to the legendary Hit Factory studios (WHOA!). I think it was at 421 West 54th St. at the time. We get inside the building and the front desk guy sends us an elevator. We went up to like the 5th floor, when the elevator doors opened, we were greeted by the loop of a beat just blasting hella loud out of speakers in the studio, which was took up the whole floor. Young Lord walks up to greet us and daps us up.
We asked him..
"Yo, what's that you're working on?"

"Just a beat. I'm trying to finish this up for Big Pun's new album".
We didn't want to bother him, so we played the back and let him work. He eventually stopped working on the beat, we chopped it up for a bit, then we left. 

February 2000 - Big Pun passed away.  

I remember we were sad while listening to folks call in and talk about him on the radio. We kept hearing about how Pun was really tryna lose weight and how he had just finished his new album. Also, we were living in New Jersey closer to New York at the time, so we felt the effects of his death even moreso as fans.
A month later, while all of New York was still grieving the lost of the Bronx emcee, every single radio station in New York constantly played Pun's new single.
Yo! Wait.
When we heard it, we immediately recognized it was the beat Young Lord had looped up in the studio when we were there!
 
It was Big Pun's "It's So Hard"  
R.I.P Big Pun. One of the illest rhymers.