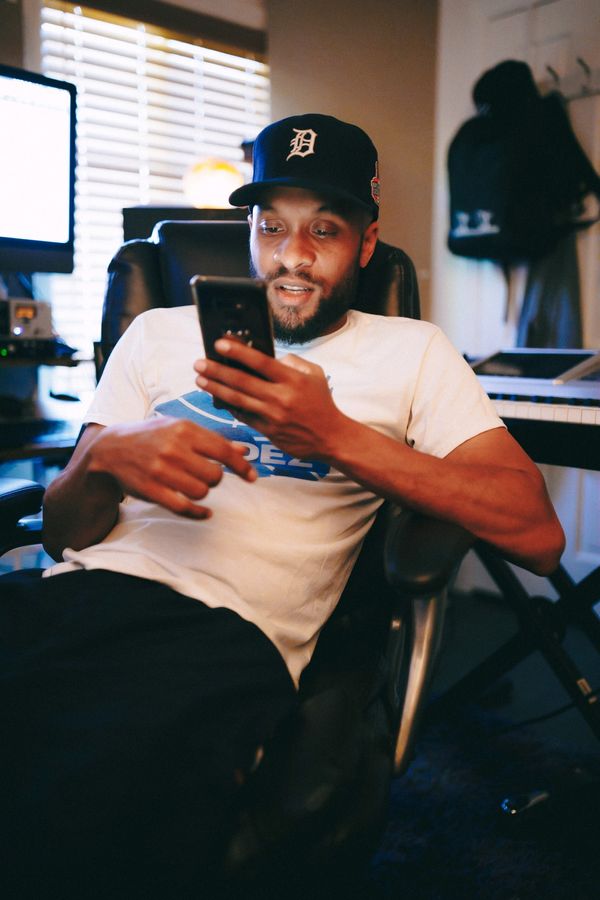 Photo: Trilogybeats
"I'm the future 
you can't plan for 
that's pregnant 
with a vanguard 
leave you where you 
stand while 
I'm a walking landmark
Walk until i'm grandpa 
gold coffin 
in a black car 
loft in the afterlife 
laughing with my dad, Paul
As the world keeps 
unraveling my catalog 
discovering fly s#!t 
like, "Damn we 
not mad at all!"
Prayer hand gestures 
for the ancestors 
who built these roads 
"Reap the harvest 
that you've sown" 
said the turntables 
who hold my granny's soul
Karat Gold baby 
Ypsilanti's own 
please let that be known 
AML 
when you spell it? 
make sure the keyboard 
caps be on
form a O 
with ya fingers 
that's how many really 
have thee throne 
and ya'll still mad 
we going? 🤷🏾‍♂️
Talk sounding like 
speaker cones 
badly blown 
can't be long 
til we all relax in 
happy homes 
that we own
Black Stones 
legends 
on any 
map we on 
(woop woop!) 
like that 
we gone" 

-14KT 
Athletic Mic League "The Vanguard"