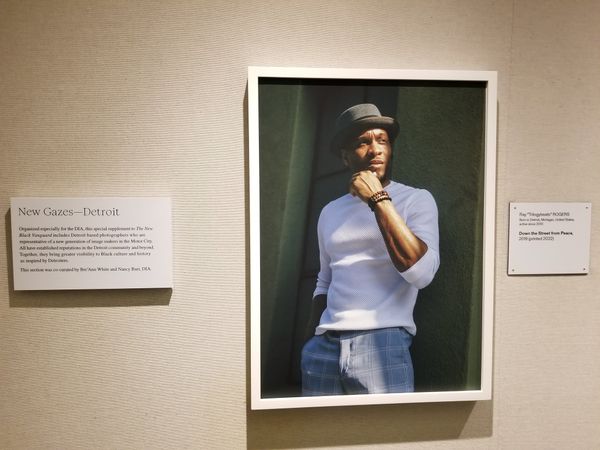 Major love, congratulations, and blessings to my brotha Ray "Trilogybeats" Rogers!!
His photography work was included in "The New Black Vanguard: Photography Between Art and Fashion" exhibition at the Detroit Institute of Arts (D.I.A)!!
I am truly honored to be included in a photo entitled "Down The Street From Peace", named after one of the first songs I recorded for my last album, For My Sanity. Not only is this photo a part of the exhibition, but it is also part of the permanent art collection at the Detroit Institute of Arts! 
I wish I could see the exhibition in person, but If you are able to, please go check it out.
It will be on display until April 17th.