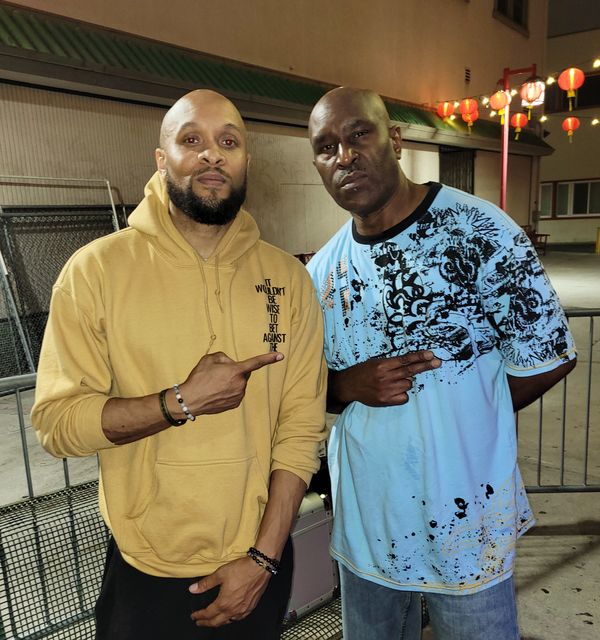 Easy Mo Bee. 
One of the chop KINGS in this game 👑
This man has made classics from heavyweights like Big Daddy Kane, 2Pac, Notorious B.I.G, LL Cool J, Craig Mack, Busta Rhymes, Das Efx, Nas, Marley Marl, The Lost Boyz, Miles Davis, Alicia Keys, etc. Too many too name. His weapon of choice was the SP-1200. His sound also helped me identify and become more familiar with the graininess of the SP-1200 sampler. I have never used an SP-1200 before, but when I started making beats, I wanted to learn how to tell the differences in sound between an MPC 2000 and 3000, SP-1200, and ASR-1 - which were the main pieces of hardware used for production in the 90s. 
Easy Mo Bee was a huge inspiration on the beats/ production for me early on developing into a producer. 
I always loved how he manipulated samples by playing the samples in different pitches/chords. 
Listen to Busta Rhymes "Everything Remains Raw" or 2Pac "Temptations".

Sampling a guitar and making it sound like a horn, like he did on Craig Mack's "Flava in Ya Ear".
It was a true honor to finally meet this brotha in recent times. 
Shout out to Stacey Kim!🙏🏾 
These are just some of the records I love and studied that he produced. 
 
 2Pac "Temptations" 
Busta Rhymes - "Everything Remains Raw" + "Itz A Party" 
Notorious B.I.G "Party and Bullshit" + "Going Back to Cali" + "The What" + "Ready The Die" + Gimme The Loot +   Machine Gun Funk 
Craig Mack "Flava in Ya Ear" + remix 
Das Efx "Alright" + "Microphone Master"
Thug Life "Str8 Ballin" 
 Big Daddy Kane "Stop Shammin'" 
The Lost Boys "Jeeps, Lex Coups, Bimaz & Benz"
Here's a Interview Easy Mo Bee did recently that was pretty good.
Here's a dope Easy Mo Bee Production playlist my man Gino at Micro-Chop put together for those that wanna vibe out.
He made some true classics! 
Yo I  showed Easy Mo Bee some love on Instagram and he responded with this!!
Wow man, it's truly an honor.