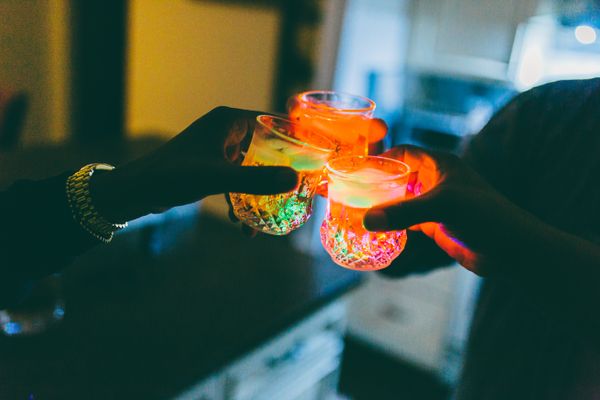 photos: Trilogybeats
KT: I haven't rhymed in a long time
you know what I'm sayin' so.. 
I feel I got something to say.. 

Ro Spit: I think you should say it.. 

KT: so ima say it like this yeah
keep them glasses up.. 
"Since i'm still here 
i'm celebrating  
where we at now 
from Ypsi to Yaktown 
milk money to cash cows 
when Ro lived in Ypsi 
working at Puffer Red's 
now he's supplying 
sneaker heads 
with Burn Rubber threads 
and I was  
sick of paying  
$40 an hour 
To lay vocals down 
(The IS Studios) 
ask me what im  
paying to lay vocals now 
the heart of the struggle 
definitely marks  
the strength in muscle 
I'm talking faith 
Hebrews 11  
marks the place 
I thumb to 
I thank God 
for forcing me to be 
a humble being 
in this world 
it makes sense 
especially when emceeing 
and every line  
I lay is sick (lasik)
and that can even 
serve as a double meaning 
for niggas who's  
having trouble seeing 
those whose  
appreciation is less to none 
I pray your days  
be blessed ones 
and may your chains 
always catch the sun 
Aye Ro, 
a toast to the now 
and what's next to come 
homie 
rock that Rose Gold 
cause I would 
but I got Eczema!"
-14KT 
RSXGLD "Rose Gold (Alt. Intro 11')"