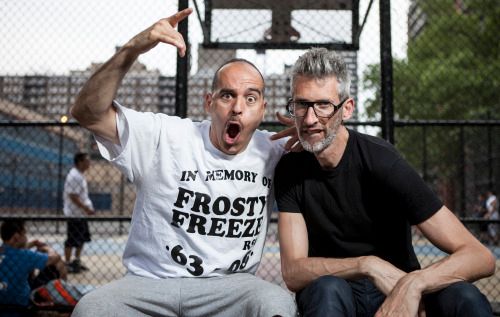 I was watching the "Stretch & Bobbito: Radio That Changed Lives" documentary and man, it took me back! When I was a kid, their radio show was the TRUTH. It highlighted the the essence of Hiphop in realtime, while the artist themselves were rising to be legends in their own. I was one of those aspiring emcee in the 90s and this show was one of the reasons I loved writing rhymes and freestyling. My favorite emcees freestyled on the show and went on to change Hiphop music from Nas, BIG L, KRS ONE, Lord Finesse, Common (Common Sense), Pharoah Monche, Royce 5'9, Eminem, and Notorious B.I.G.
The show also changed my life in a way I never expected it too.
Back in 1998, my crew AML released our demo The Thrill of Victory, the Agony of Defeat. We packaged the CD and mailed it to Bobbito with the hopes of them featuring it on the radio's show demo contest. We got the news they did, we lost our damn minds. We felt like it was the confirmation we needed to push us to pursue this rap game. Because of this, my crew relocated to the East Coast to follow that dream. "We had a parents' meeting with all of our families and everything. After that demo contest, I dropped out of college and moved to New Jersey that next year to pursue music  and never looked back since.
Thank you Bobbito & Stretch for the inspiration.