1999.
I was about 18 years old living that young Jersey City, NJ apartment life. Five of us from AML lived in that apartment together. Jamall, Tres, Vaughan, Wes, and myself. I shared a room with Vaughan T (Texture aka VaughanTego), Wes' younger brother. We slept on the same bunk beds I had as a kid in Michigan. I started emceeing first before I made beats - so I was always penciling rhymes. I had several notebooks, but I think I had a purple one around this time. I also used to have a Polaroid camera that I liked to take photos with. These are originally in black and white too. Oh and I was team "durag dynasty" back then so the waves on my head were magnificent.
This was the lab set up I had. The apartment rooms we slept in were kinda small, so Vaughan's set up was in our shared room and Wes let me set up my lab in the corner of his room. I had a small computer monitor on top of the cardboard computer box. You can't see it, but the computer was next to the heater and Wes's drawing table. I'm guessing I had my mouse and keyboard on top of the drawing table? Who knows, but I managed to knock out some beats around this time. Check out this mix I did.
After my Pause Tapes phase, I figured out a better method to create cleaner sounding loops using the family PC computer. I didn't have a sequencer, keyboard, or beat machine, but I figured out how to use the Microsoft Sound Recorder that came with Windows 95. I didn't know much about bpms, nor was there a metronome to use, so I would just nod my head and beat box whatever tempo I heard in my mind. 
This is Sound Recorder.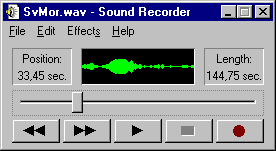 Here is what an early KT "multi-track session" would look like. I would open up several instances of the program so I could play different samples I recorded over each other. I would later still use this method when using Cool Edit Pro 96'.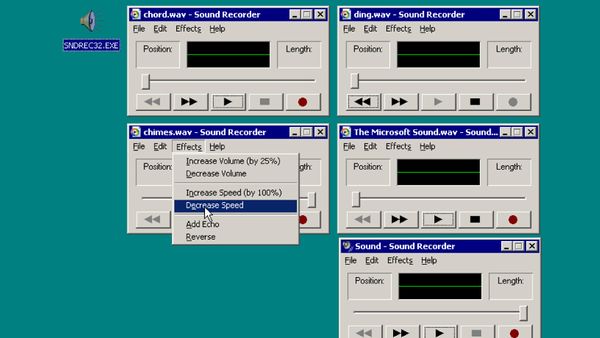 Not much long after, so started to created using the "cut and paste" method on waveforms with an early computer software program called Cool Edit Pro 96'. Eventually, Adobe ended up purchasing Cool Edit Pro from Syntrillium Software and renamed it Adobe Audition. 
Shout out to Peter Quistguard. That man changed the game for some of us out here with rich imaginations, yet who didn't have the money to buy the equipment. Thank you! 
Some of the early song ideas from those beats were: 
Athletic Mic League's first vinyl single release "Beatdown".  
"Don't It?" from the Feel Good EP  
Our first official album Sweats & Kicks that was released in 2002 - Three years later.
I remember making Jamall Bufford's (Buff1) solo record "Lead The Way", "Livin' Life", and "F.E.V.E.R".
We may have started the concept and writing for a AML song called "Hotbox" too. 
We came a long way!